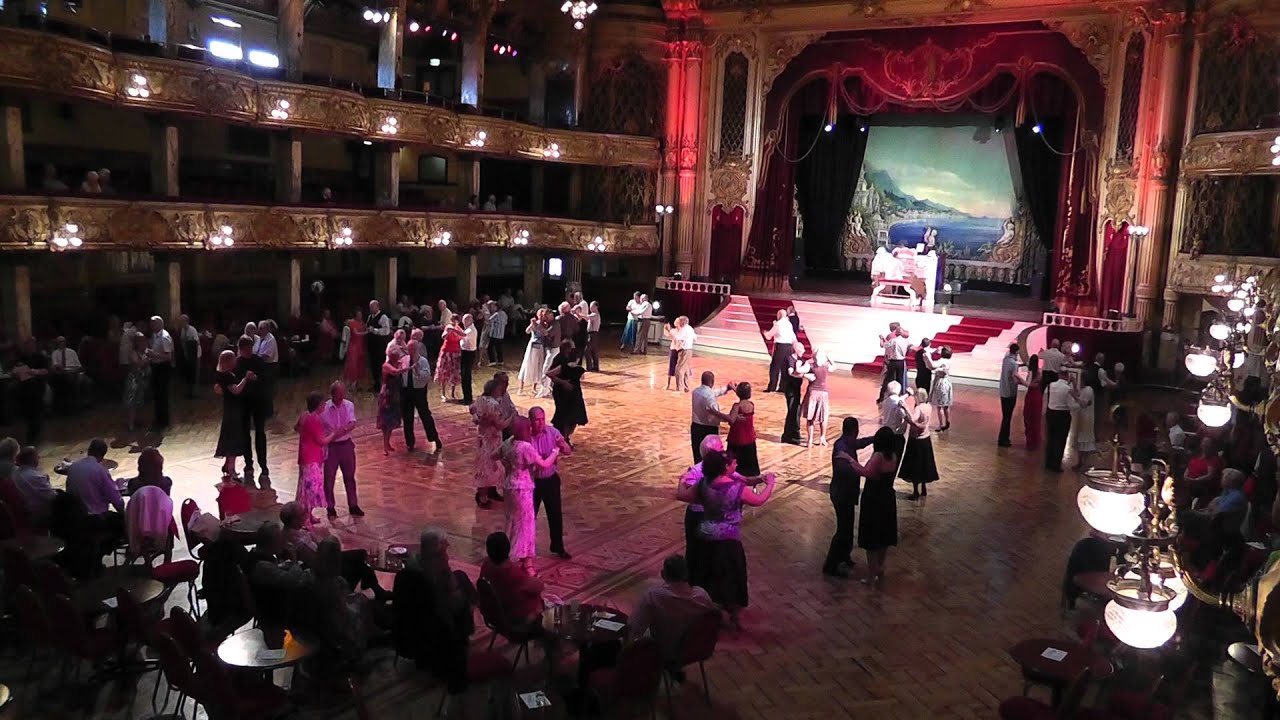 Sequence Dancing Explained
Summary
Sequence dancing is a ballroom dance genre performed by couples dancing pre-determined routines. It is characterised by couples all starting at the same time, moving through repeated sequences of the routine and all finishing at the same time. The pre-determined routines are arranged by qualified professionals, usually based on 16 bars of music and cover a wide variety of rhythms.
Dance Styles & Rhythms
There are over 25 different rhythms that are split into the following 3 groups, Classical, Modern and Latin. Each dance has a uniquely identifying name that includes the name of the rhythm it is based on, eg. Blue Angel Rumba, Lilac Waltz ;
Classical ('turned out foot' dances) – this is the original 'old time' style of Sequence dancing that includes dances such as the Old Time Waltz, Two Step, Gavotte,
Classical (parallel foot dances) – these joined the Classical grouping slightly later and include open and solo work, but with slightly different technique. Eg.  Old Time Tango, Saunter, Swing, Blues, Stroll
Modern – based on the technique of the 5 ballroom dances, Waltz, Foxtrot, Tango, Quickstep and Viennese Waltz
Latin – based on the technique of the 5 latin dances, Cha Cha, Samba, Rumba, Paso Doble and Jive
Latino – newer dance crazes have joined the latin section in recent years such as the Salsa, Mambo and Bossa Nova
Modern versus Popular Sequence
The Modern Sequence community is governed by the British Dance Council. Qualified professionals have the opportunity to enter 'inventive' competitions with their own original choreographed routine. The winning routines of each competition (usually 3 winners, a Classical, Modern and latin winner) are then 'released' and taught to dancers across the world. The winning professional receives a monetary prize and the routine becomes the copyrighted property of the organiser. There can be up to 40 new routines per year and modern sequence dancers enjoy the challenge of learning and perfecting the new arrangements.
The Popular Sequence community is very different. This group of dancers prefer concentrating on a fixed set of well-established routines, many of which are traditional and easy to learn/dance. Popular sequence is often included with ballroom and latin to form a '50/50' dance, i.e. 50% sequence, 50% ballroom/latin. Occasionally modern sequence routines gain enough popularity to end up in the Popular Sequence community, either through being slightly easier to pick up, or in a new rhythm.
Non-prize winning Routines
Most sequence dances originated on the competitive circuit, but there are exceptions. These tend to be in rhythms that aren't covered by the official inventive circuit and have either rippled out through local dances or gained popularity through Social Media. Examples are White City Waltz based on the American Style Waltz and the Argentine Stroll, based on Argentine Tango.
Script Services
There are specific organisations that provide a 'script service' to enable accurate and consistent teaching of the new winning dances eg. Brockbank Lane. A script is a written description of the steps, including all necessary technical details such as tempo, timing, footwork, alignment.
Inventive Competition Facts
There used to be so many entries that the first rounds used to be danced in a separate room out of public view
Inventive adjudicators need to be qualified in all 3 branches and ideally be past inventive winners themselves
Adjudicators look for phrasing, structure and sensible alignments in conjunction with their own personal preferences
Adjudicators need to mark down A) dances they would definitely like to see again, B) dances they might like to see again and C) dances they do not wish to see again
Inventors are supposed to 'tweak' any routines they re-enter. This is because the original is officially copyrighted by the organisation.-