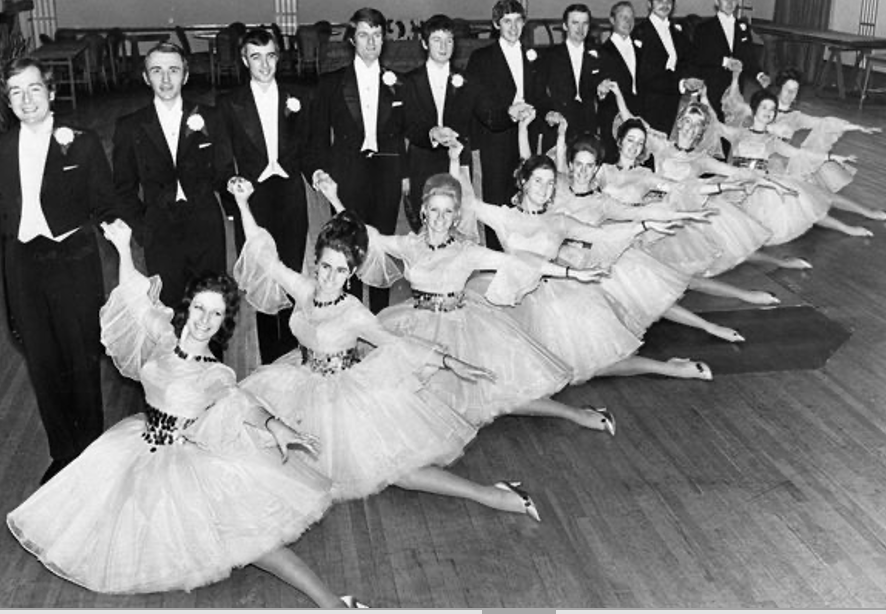 History of Sequence Dancing
Where it all started……
Movement to rhythm has been around for centuries, with each culture developing their own 'folk dance' to tell a story, express emotion or simply to join together to enjoy the moment. Many of these early dances had a fixed pattern of movement/steps, eg. Farandole, Branle that demanded team work.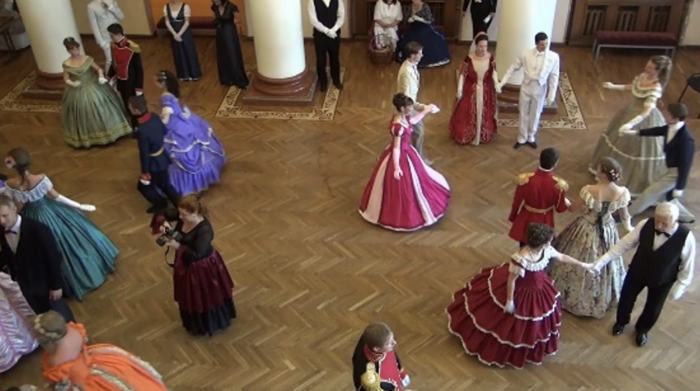 1600 to 1900 – Royal Court Dances…..
The renaissance of the new world brought a greater distinction between the Country and Court dances. The stately Royal Courts of the day found the Country dances too provincial and vulgar for their refined palette, so they were adapted and refined accordingly eg. Pavane, Galliard. The great composers created music to accompany the Court dances and an early form of sequence dancing was born eg, Gavot, Quadrille, Lancers, where couples not only had specific step patterns but also a strict dance etiquette to follow.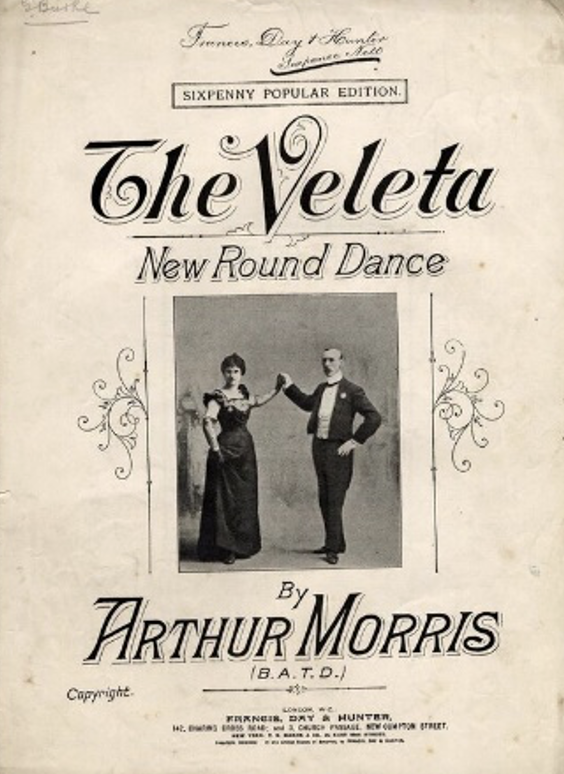 1900 to 1919 – Turned out feet….
The set dances of the late 19th Century continued to be popular, particularly those based around the Waltz rhythm, with Mazurkas and Two Steps also finding favour. All dances retained the traditional balletic 'turned out' foot positions, the man's hand on his hip (to hold his sword safely) and the lady's picking up of her skirt (to avoid the dirty rushes underfoot). The sheet music was released along with the dance, both inventor and composer receiving royalties. Notable dances from this era were ;
1900 The Veleta (Albert Morris)
1902 Flyde Waltz (Tom Arnold)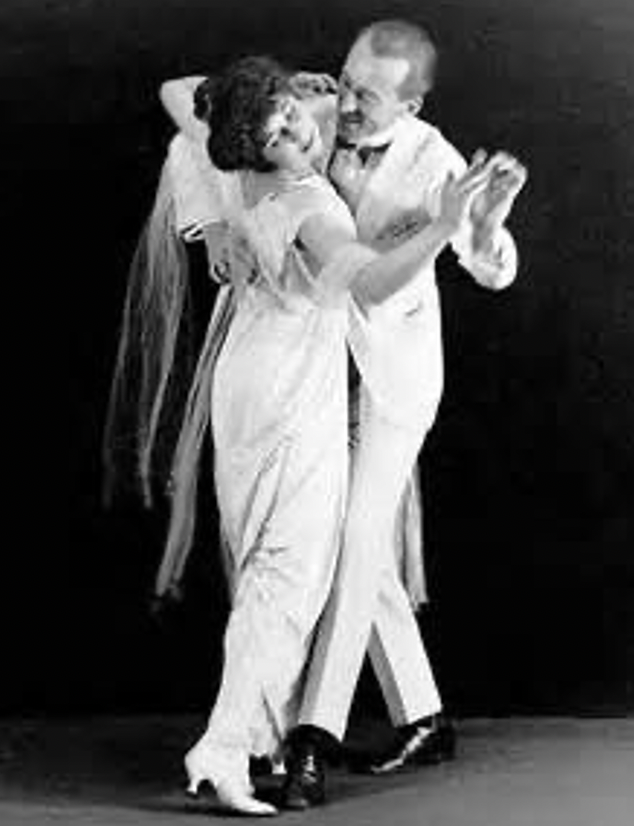 1920s – Parallel feet and introduction of inventive competition
A more 'walking' style with parallel feet started to emerge There was less hopping and the introduction of heel leads introduced several new rhythms – Tangos, Saunters and Blues. 1920 heralded the first novelty dance competition. There was a festival at Blackpool devoted to finding 3 new sequence dances – Waltz, Foxtrot and a Two-Step – over 3 days with an overall winner on the 4th evening. This competition ran until 1926, one overall winner was the 1922 Royal Empress Tango (H Clifton & Adele Roscoe)
Another notable arrangement from early in this decade was
1920 Square Tango (John Evans)
The end of the decade saw the 'turn out feet' sequence dancing starting to spread across the continent. One teacher who was instrumental in the expansion was Belle Harding who employed Victor Sylvestor as an instructor and pioneered tea dances with the specific inclusion of '16 bar sequences'.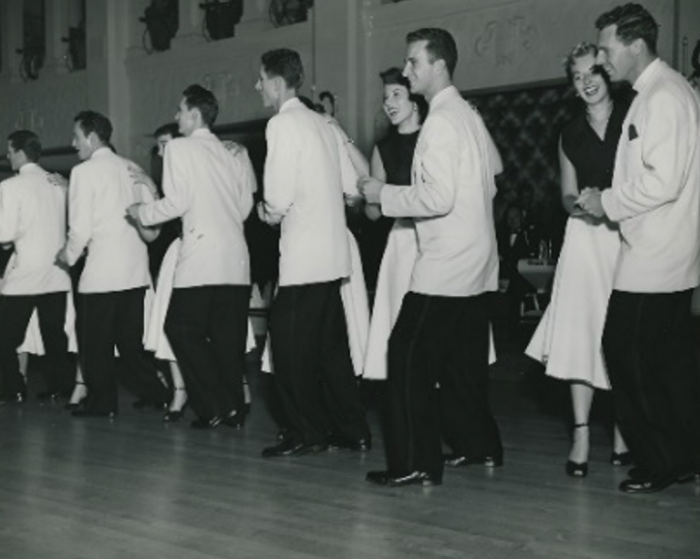 1940s – Introduction of Modern Waltz
Sequence/novelty dances were always seen as slightly inferior by the Ballroom Associations of the day, but such was their popularity that efforts from the Sequence community were made to recognise their importance and aid in the scripting of the routines. Up to this point, teachers/leaders could only watch the dance being performed and then teach it to the best of their ability recalling from memory. This lead to many regional differences. The International Sequence Dance Circle (ISDC) was formed from a small group of dance enthusiasts who rebranded it as 'Sequence Dancing'. They introduced the idea of 'scripts' to standardise the teaching around the Country. Professional exams and medals were introduced and scripts appeared in local papers and dance magazines.
Towards the end of this decade, there was a move in the Waltz away from the turned out feet towards parallel feet which resulted in one of the most popular sequence dance routines of the 50s – the Waltz Marie (arranged by Mr J Senior). Notable dances arranged during this decade were ;
1946 Breakaway Blues (Adele Roscoe & Freddie Fitzgerald)
1948 Waltz Marie (Joe Senior)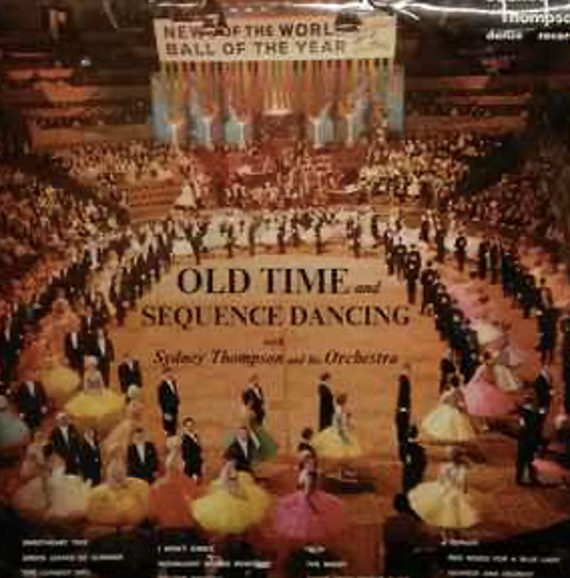 1950s – The Beginning of the Golden Era
The momentum that built during the late 1940s continued into this new decade and saw the first Sequence Dance Festivals taking place. Sequence dancing became one of the nations favourite pastimes and the recognition that a more formal, coordinated approach was needed. The MCs of Manchester combined to form a club that aimed to provide some consistency in teaching and highlighted the need to 'step out' prize winning dances. Bill & May Botham were key members of this club and laid the foundations of the first Script Service.
Although the 'turned out' Waltz remained popular (Billy Butlin introduced the national Veleta competition with regional heats which attracted thousands of dancers), the 'Modern' parallel feet Waltz started to flourish and the term 'old time' was coined for dances based on the 5 turned out foot positions.
Notable dances of this decade were;
1951 Lilac Waltz (Alfred Halford)
1956 Catherine Waltz (Arthur Shaw)
1956 Mayfair Quickstep (Frank Short)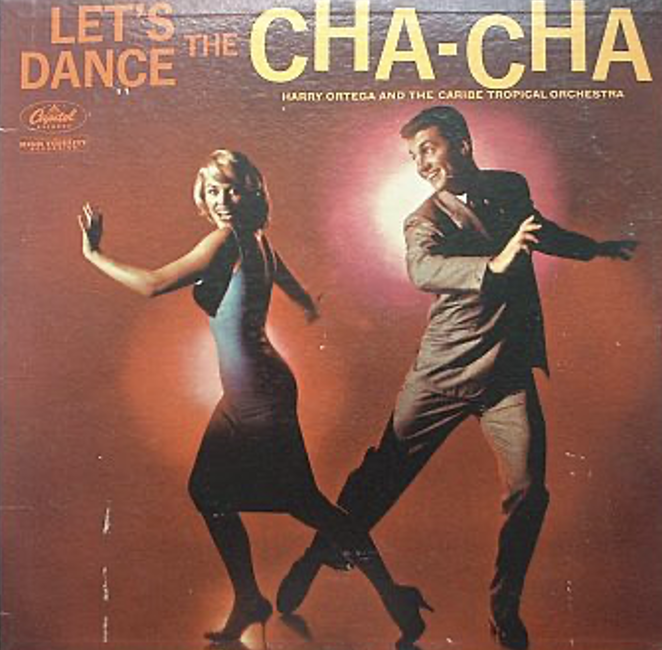 1960s – Introduction of Latin American
The official ballroom associations started to show more interest – they saw the increase in popularity of sequence and particularly that the routines had an increasing 'ballroom flavour'. Routines started to move away from repeatable groups and use more and more of the standardised technique. Latin competitions were also introduced, which kept the pastime relevant with the music trends of the day. Notable dances created were ;
1961 Jacqueline Cha Cha (Laurence Ratigan)
1961 Tango Serida (Rita Pover)
1964 Rumba Royale (Nancy Clarke)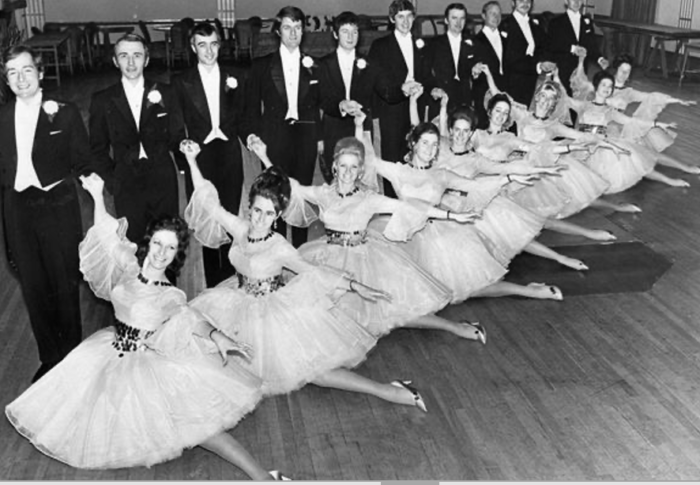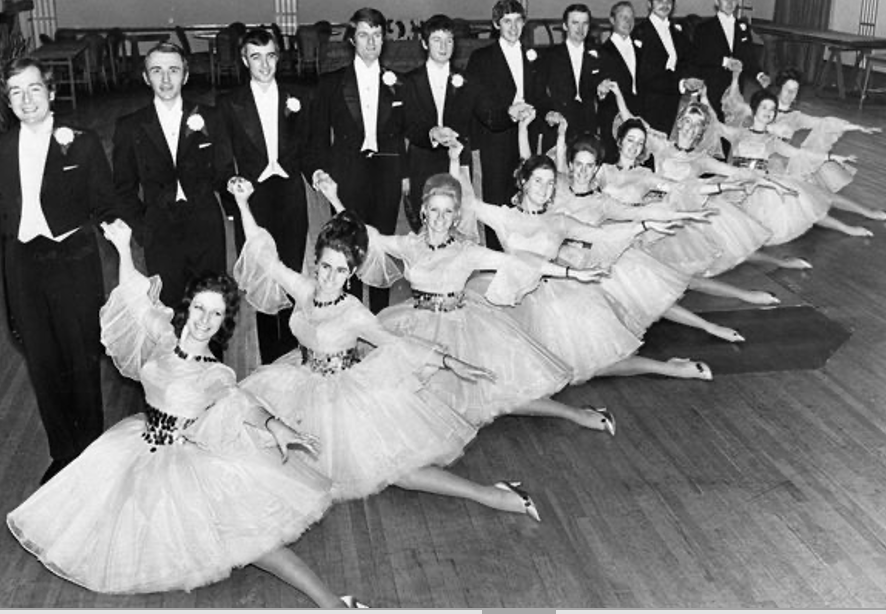 1970s – Regulation by the Official Board
The Official Board of Ballroom Dancing (OBBD, now known as the British Dance Council) became increasingly frustrated at the uncoordinated approach and decided to regulate the system in the mid 70s. From 1975, only 'official' inventive competitions that were backed by the OBBD could take place. There would be three categories – Modern Ballroom, Old-Time (now renamed as Classical) and at a slightly later date Latin American. Approved inventive competitions would take place at the Association Congresses (usually at seaside towns), Butlins and via certain recognised dance organisations eg, ISDC, Dance News, the Blackpool Dance Festival. The winning dances would be taught at the end of the inventive competition and the scripts released by licensed script services only. Crucially, only professionally qualified teachers could enter the competitions and were asked to refrain from teaching any non-released dances.
Popularity of sequence dancing was at an all time high, a decade that produced the following evergreen routines;
1971 Balmoral Blues (Robert Stewart)
1971 Rumba One (Peter Varley)
1973 Sally Ann Cha Cha (Ken & Barbara Street)
1975 Saunter Together (Bob & Wyn Oliver)
1980s – End of the Golden Era
Sequence dancing remained popular throughout the 1980s using the system that the OBBD had introduced in the mid 70s. It was common for 'modern sequence' dancers to be dancing the new routines 3 or 4 times a week at different clubs and to be taking holidays abroad to continue their pastime whilst on holiday. Other new rhythms such as Swing became popular in the Classical category.
Notable dances arranged in the 1980s were ;
1982 Bossa Nova Blues (Betty Croasdale & Fred Dawson)
1982 Bluebird Waltz (Michael Davies)
1984 Sindy Swing (Patricia Jay & Gary Fleetwood)
1986 Tina Tango (Terry & Ethel Grundy)
1990s – Changing Culture
Although still popular, it was proving increasingly difficult to attract new, beginner dancers into the sequence dance clubs. Sequence dancing was starting to be associated with the 'older generation'. A few of the Butlins holiday camps were taken over and appealed to a different demographic. The culture was changing and other dance rhythms were burgeoning eg. salsa and modern jive. Inventors did respond to this shift by trying a new latin rhythm – the Mambo.
1997 Mambo Magic (Don Millington & June Macready)
1997 Queen of Hearts Rumba (Rosemary Bromage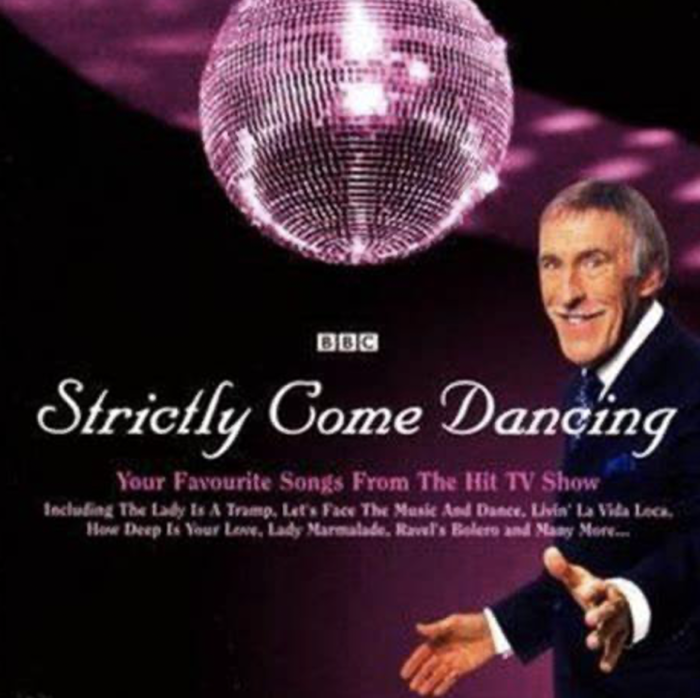 2000s – First series of Strictly Come Dancing started
The trend of declining numbers continued throughout this decade, but there was sufficient interest to keep the modern sequence community and clubs in existence. Ballroom dancing received a huge boost in 2004 with the introduction of Strictly Come Dancing. Suddenly ballroom and latin dancing became cool and popular again with dance studios became full of excited beginners. Popular sequence started to become more popular around the Country.
This was also the decade where Salsa was introduced by inventors keen to introduce something new to the latin section
2003 Sweet Bay Salsa (Ian & Sue Webster)
2009 Mambo Marina (Kelly Sloan & Ellen Harrison)
2006 Blue Angel Rumba (Beverly Murch-Fowkes & Edwin Vickers)
2010s to date – Rise of Popular Sequence
The BDC (British Dance Council) continue to regulate the inventive competitions and house a dedicated committee (Classical Sequence Advisory Committee) made up of representatives from each society to consider all matters pertaining to sequence dancing, both socially and competitively. Many social dances now ran as '50/50' where popular sequence and ballroom/latin rhythms equally share the programme with relatively few dedicated modern sequence clubs in existence. There are a few new inventive winners that continue to be popular and find their way into the popular sequence programme, eg.
2010 Midnight Jive (Barry Earnshaw & Beverley Murch-Fowkes)
2013 Welcome Waltz (Graham & Avril Watkins)
2013 Hoabie Quickstep (Lissia Giles)
References
Learning the essential Sequence Dances by TA Whitworth
Historical Dances 12th to 19th Century by Melusine Wood
May I have the Pleasure – the Story of Popular Dancing by BBC
Ballroom Dancing Times Publications